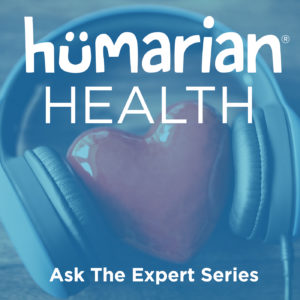 On this episode of the Humarian Health Podcast, Amy and Dr. Benzinger are joined by stroke specialist Dr. Amytis Towfighi, MD, to discuss strokes and talk about her book, "What You Must Know About Strokes: How to Recover from a Stroke and Prevent another Stroke".  Dr. Towfighi talks about her reasoning for wanting to write a book about stroke and points out how little attention it receives compared to its prevalence and severity.  Stroke is the leading cause of disability in the world and the fifth leading cause of death in the United States, yet few people know what to do when they're having stroke symptoms.
They discuss the difference between ischemic strokes and a hemorrhagic strokes, how FAST (Face, Arm, Speech, Time) can be used as an effective pneumonic device to look for stroke symptoms, and the relationship between stroke, blood pressure, and blood pressure medications.  Dr. Towfighi talks about thrombolytics (clot busting drugs) and clot retrieval procedures, the most common treatment options for stroke.  Dr. Towfighi also addresses stroke concerns in relation to COVID-19 and why the Mediterranean diet has been shown to be most effective in reducing the chances of stroke.
You can find Dr. Towfighi's book on amazon.com, squareonepublishers.com, and wherever books are sold.