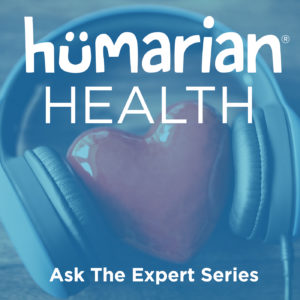 We're back for the second part of our Q&A session with Geoff Bond, author of Paleo in a Nutshell: Living and Eating the Way Nature Intended. Amy sits down with Geoff to discuss the correlation between what we eat and how that affects brain health in relation to the Paleo way of life. Geoff had so much valuable information to share on this topic that we decided to break this question off into its own show. Enjoy!
If you missed Geoff's original podcast on Paleo in a Nutsell, make sure to give it a listen!
Thanks for listening to the Humarian Health podcast where we're spilling our guts for the well-being of yours! Check out the Humarian Health podcast on iTunes or Google Play.