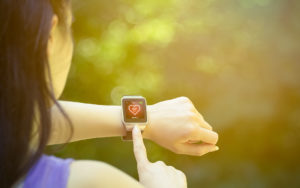 If there's one universal truth that medical and health professionals of all varieties seem to agree on, it's that exercise is the one true miracle drug. It improves mood, fuels weight loss, strengthens muscles and bones, increases energy levels, improves memory, improves skin health, reduces the risk of almost every chronic disease imaginable, and much, much more. Here at Humarian, we're all about gut health, and we have always been big proponents of regular exercise. A new study designed to test the relationship between cardiovascular fitness and gut health gives us even more reason to be fans of exercise, as it shows that exercise might also improve the healthy bacteria in your gut!
Study Details
This study was published in the International Journal of Sport Nutrition and Exercise Metabolism in July. It was conducted by SF State graduate student Ryan Durk, associate professor of Kinesiology Jimmy Bagley, and the SF State Health Equity Research (HER) Lab. Durk recruited 20 men and 17 women to participate in the study. The participants' cardiovascular fitness and body compositions were evaluated prior to experiment. They kept detailed food logs for seven days and provided stool samples at the end of the experiment. DNA was extracted from the stool samples to analyze the bacterial compositions and compare to the cardiovascular fitness of the participants.
Results
Given the praise that's already been heaped upon exercise in this piece, the results of this study should not be surprising. Participants with the best cardiovascular fitness had the healthiest guts. More specifically, participants with the best cardiovascular fitness had higher ratios of bacteria associated with metabolic byproducts that help prevent bacteria in the gut from leaking into the body. If you've been keeping up with our other blog posts, you'd know that foreign substances leaking into the body from the gut is referred to as leaky gut syndrome, and it can lead to fatigue, joint pain, and a large variety of autoimmune diseases. "These metabolic byproducts help strengthen the intestinal lining and help prevent leaky gut syndrome," said Durk.
This study suggests that we should add another item to the long list of benefits that exercise provides. As Durk says, "We now know that exercise is crucial for increasing beneficial bacteria in the gut." Durk thinks that findings from this and other studies about the gut microbiome could lead to individually curated exercise prescriptions to improve gut health. This stance is very much in line with other studies we've discussed regarding gut health. The future where we can create personalized probiotic cocktails and health plans for individuals based off their unique microbiomes may not be as far off as we think.
---
People who liked this blog also read these: