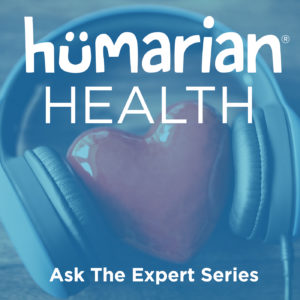 Today, our guest is board-certified gastroenterologist Dr. Rajiv K. Sharma, MD. Amy and Dr. Benzinger sit down with Dr. Sharma to discuss his book, Pursuit of Gut Happiness, a guide for using probiotics to achieve optimal health including why Dr. Sharma decided to use half of his book for recipes.
Some of the topics they discuss include:
A broad overview of how gut flora benefits the gastrointestinal system
The biggest factors that contribute to gut dysbiosis (an imbalance of bacteria in the gut flora)
Why Dr. Sharma drinks a cup of kefir most mornings.
How Dr. Sharma came to the conclusion that Leaky Gut Syndrome is a real condition, and how it can affect the body
And finally, what does Dr. Sharma mean when he says, "you are what you eat, and you eat what you are"?
Follow us on Facebook and watch for a chance to win a copy of the newest edition of The Pursuit of Gut Happiness!
Thanks for listening to the Humarian Health podcast where we're spilling our guts for the wellbeing of yours! Check out the Humarian Health podcast on iTunes or Google Play.
Be a Guest on the Podcast
Be a Guest on the Podcast
Have an interesting story to share or a unique perspective on the relationship between gut health and overall wellness? Submit your idea to us today.
To close out our Frankenfoods journey, Amy and Dr. Benzinger take a trip to the grocery store. Ok, they don't actually go to the the grocery store, but they do talk about why it's best to shop around the edges of a grocery store, how to grocery shop for healthy food...
read more